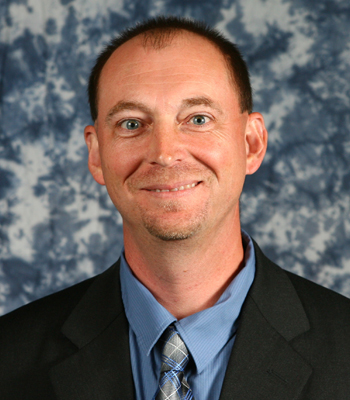 Stephan Patrick
Position Title
Professor
Basic Science
Office Location
Karmanos Cancer Institute
4100 John R.
Mail Code: HW05A2
Detroit, MI 48201
Office Phone
313-576-8335
Office Fax
313-576-8928
Education Training
Education
(1994 - 1999)  Ph.D. Biochemistry & Molecular Biology, Wright State University, Dayton, OH
(1990 - 1994)  B.S. Comprehensive Science (Biology/Chemistry), Urbana University, Urbana, OH
Postgraduate Training
(1999 - 2002)  Postdoctoral Fellow, Biochemistry & Molecular Biology, Wright State University, Dayton, OH
Professional Experience
Faculty Appointments
(2020 - Present) Professor (with Tenure), Molecular Therapeutics & Cancer Biology, Department of Oncology, Wayne State University School of Medicine, Detroit, MI
(2014 - 2020)  Associate Professor (with Tenure), Molecular Therapeutics & Cancer Biology, Department of Oncology, Wayne State University School of Medicine, Detroit, MI
(2011 - 2014)  Associate Professor (with Tenure), Biochemistry & Cancer Biology, University of Toledo College of Medicine (formerly Medical University of Ohio), Toledo, OH
(2006 - 2010)  Assistant Professor, Biochemistry & Cancer Biology, University of Toledo College of Medicine (formerly Medical University of Ohio), Toledo, OH
(2002 - 2006)  Assistant Professor, Depatment of Biochemistry & Molecular Biology, School of Medicine, Wright State University, Dayton, OH
Hospital or Other Professional Appointments
(2014 - Present)  Member, Karmanos Cancer Institute, Detroit, MI
(1995 - 1996)  Graduate Teaching Assistant, Department of Biochemistry & Molecular Biology, School of Medicine, Wright State University, Dayton, OH
(1994 - 1999)  Graduate Research Assistant, Department of Biochemistry & Molecular Biology, School of Medicine, Wright State University, Dayton, OH
Honors and Awards
(2012)  College of Medicine and Life Sciences Dean's Award for Research
(2011)  Discover Award from the Ohio Cancer Research Associates
(2001)  Sigma Xi Award for Outstanding Postdoc Oral Presentation, Molecular Biology Retreat, Wright State University, Dayton, OH
(1998)  Outstanding Oral Presentation, Molecular Biology Retreat, Wright State University, Dayton, OH
(1996)  Sigma Xi Award for Outstanding Oral Presentation, Molecular Biology Retreat, Wright State University, Dayton, OH
(1995)  Sigma Xi Award for Outstanding Oral Presentation, Runner-up, Molecular Biology Retreat, Wright State University, Dayton, OH
Courses taught
CB 7240: Cancer Chemotherapy
CB 7300 F31: Special Topics in Cancer Biology - Grant Writing
CB 7460: Mechanisms of Neoplasia - Alterations to Cellular Signaling
CB 7700: Cancer Biology Journal Club
CB 7890: Seminar Course in Cancer Biology
Research Interests
Elucidating mechanisms of drug resistance in specific cancers with DNA repair defects
Targeting DNA repair pathways to enhance platinum based chemotherapy
Assessing the role of ERCC1 isoforms and p53 status in mediating platinum-based chemotherapy response
Assessing synthetic lethality with ATR inhibition for novel lung cancer treatment
Elucidating the role of the bystander effect in platinum resistance and how DNA damage and the DNA damage response pathway mediates the bystander effect
Elucidating the mechanism of how chromatin remodelers mediate cisplatin DNA repair and drug sensitivity.
Publications
1. Akshada Sawant, Ashley M. Floyd, Mohan Dangeti, Wen Lei, Robert W. Sobol and Steve M. Patrick. (2016) Differential Role of Base Excision Repair Proteins in Mediating Cisplatin Cytotoxicity. DNA Repair, http://dx.doi.org/10.1016/j.dnarep.2017.01.002.
2. Sanjeevani Arora, Joshua Heyza, Hao Zhang, Vivian Kalman-Maltese, Kristin Tillison, Ashley M. Floyd, Elaine M. Chalfin, Gerold Bepler and Steve M. Patrick. (2016) Identification of small molecule inhibitors of ERCC1-XPF that inhibit DNA repair and potentiate cisplatin efficacy in cancer cells. Oncotarget, DOI: 10.18632/oncotarget.12072.
3. Akshada Sawant, Anbarasi Kothandapani, Anatoly Zhitkovich, Robert W. Sobol and Steve M. Patrick. (2015) Role of Mismatch Repair Proteins in the Processing of Cisplatin Interstrand Cross-Links. DNA Repair, 35, 126-136.
4. Gerold, Bepler, Wei Chen, Steve Patrick, Stephanie Astrow, Craig Stephens, David Gandara, Rafael Rosell, Jose Luis Ramirez, Giorgio Scagliotti, Simone Busso, Marco Volante, Silvia Novello. (2015) Validation of ERCC1 (E1) for response prediction to platinum-gemcitabine. Journal of Clinical Oncology, 33, 15, 8036.
5. Anbarasi Kothandapani, Akshada Sawant, Venkata Srinivas Mohan Nimai Dangeti, Robert W. Sobol and Steve M. Patrick. (2013) Epistatic role of base excision repair and mismatch repair pathways in mediating cisplatin cytotoxicity. Nucleic Acids Research, 41, 7332-7343. PMCID: PMC3753620
6. Anbarasi Kothandapani and Steve M. Patrick. (2013) Evidence for Base Excision Repair Processing of DNA Interstrand Crosslinks. Mutation Research/Fundamental and Molecular Mechanisms of Mutagenesis, Invited Review Article, 743-744, 44-52. PMC3637959
7. Moises Serrano, Zhengke Li, Venkata Srinivas Mohan Nimai Dangeti, Phillip Musich, Steve M. Patrick, Marina Roginskaya, Brian Cartwright and Yue Zou. (2013) DNA-PK, ATM and ATR collaboratively regulate p53-RPA interaction to facilitate homologous recombination DNA repair. Oncogene, 32, 2452-2462. PMC3651755
8. Anbarasi Kothandapani, Kathirvel Gopalakrishnan, Bhaskar Kahali, David Reisman and Steve M. Patrick (2012) Downregulation of SWI/SNF chromatin remodeling factor subunits modulate cisplatin cytotoxicity. Experimental Cell Research, 318, 1973-1986. PMC3408789
9. Anbarasi Kothandapani, Venkata Srinivas Mohan Nimai Dangeti, Ashley R. Brown, Lauren A. Banze, Xiao-Hong Wang, Robert W. Sobol and Steve M. Patrick. (2011) Novel Role of Base Excision Repair (BER) in Mediating Cisplatin Cytotoxicity. Journal of Biological Chemistry, 286, 14564-14574. PMC3408789
10. Saravanan Kaliyaperumal, Steve M. Patrick and Kandace J. Williams. (2011) Phosphorylated hMSH6: DNA mismatch versus DNA damage recognition. Mutation Research/Fundamental and Molecular Mechanisms of Mutagenesis, 706, 36-45. PMC3010429
Complete List of Published Work in MyBibliography
Faculty Status
Basic Science