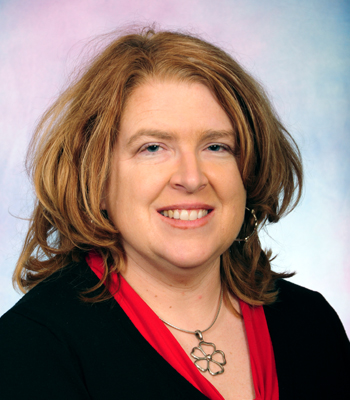 Julie Boerner
Position Title
Associate Professor
Basic Science
Office Location
Karmanos Cancer Institute
4100 John R
Mail Code: HW08AO
Detroit, MI 48201
Office Phone
313-576-8351
Education Training
Education
(2000)  Ph.D Tumor Biology, Mayo Clinic, Rochester, MN
(1996)  M.S. Endocrinology-Reproductive Physiology, University of Wisconsin, Madison, WI
(1993)  B.Sc. Molecular Biology, University of Wisconsin, Madison, WI
Postgraduate Training
(2000-2005)  Postdoctoral Fellowship, Department of Microbiology, University of Virginia, Charlottesville, VA
Professional Experience
Faculty Appointments
(2016-Present)  Associate Professor, Department of Oncology, Wayne State University, Detroit, MI
(2010-2016)  Assistant Professor, Department of Oncology, Wayne State University, Detroit, MI
(2008-Present)  Graduate Faculty Member, Cancer Biology Program, Wayne State University School of Medicine, Detroit, MI
(2005-2012)  Assistant Professor, Joint Department of Pharmacology, Wayne State University School of Medicine, Detroit, MI
(2005-2010)  Assistant Professor, Wayne State University School of Medicine, Detroit, MI 
Hospital and Other Professional Appointments
(2013-Present)  Director, Biobanking and Correlative Sciences Core, Karmanos Cancer Institute, Detroit, MI
(2012-Present)  Scientific Member, Molecular Therapeutics Program, Karmanos Cancer Institute, Detroit, MI
(2008-2012)   Scientific Member, Breast Cancer Biology Program, Karmanos Cancer Institute, Detroit, MI
(2005-2008)  Member, Breast Cancer Biology Program, Karmanos Cancer Institute, Detroit, MI
Major Professional Societies
American Association for the Advancement of Science
American Association for Cancer Research
Women in Cancer Research
Honors and Awards
(2015)  School of Medicine College Teaching Award,  Department of Oncology, Wayne State University, Detroit, MI
(2011)  School of Medicine College Teaching Award, Department of Oncology, Wayne State University, Detroit, MI
(2002-2003)  AACR Scholar-in-Training Award, Travel award to attend the annual meeting for  the American Association for Cancer Research in San Francisco, CA and Washington, D.C., respectively
(1999)Brigid Leventhol Scholar, Travel award to attend the annual meeting for the American Association for Cancer Research in Philadelphia, PA 
Research Interests
My laboratory is interested in identifying novel therapeutic strategies for the treatment of triple-negative breast cancer.  Triple-negative breast cancer lacks hormone receptors and HER2, thereby abrogating the use of tamoxifen or Herceptin.  One molecule highly expressed in triple-negative breast cancer is epidermal growth factor receptor (EGFR).   However, breast cancer do not respond to EGFR inhibitors in the clinic.  Therefore, we have been studying the mechanisms of EGFR kinase-independent signaling in breast cancers and the role it plays in de novo resistance to EGFR inhibitors. Specifically, we are interested in identifying crosstalk between EGFR and other tyrosine kinases that mediate EGFR kinase-independent signaling.
Publications
Giordano, CR, Mueller, KL, Terlecky, LJ, Krentz, KA, Bollig-Fischer, A, Terlecky, SR and Boerner, JL (2012): A Targeted Enzyme Approach to Sensitization of Tyrosine Kinase Inhibitor-Resistant Breast Cancer Cells. Experimental Cell Research 318(16):2014-21.
Mueller, KL, Madden, J, Zoratti, G, Kupewasser, C, List, K, Boerner, JL (2012): Fibroblast secreted hepatocyte growth factor mediates epidermal growth factor receptor tyrosine kinase inhibitor resistance in triple negative breast cancers through paracrine activation of Met. Breast Cancer Research 14(4):R104
Hou, J, Wu, J, Dombkowski, A, Zhang, K, Boerner, JL, and Yang, Z-Q: (2012) Genomic amplification and drug-resistance roles of KDM5A histone demethylase in breast cancer. American Journal of Translational Research 4(3):247-56
Mueller, KL, Powell, K, Madden, JM,  Eblen,  ST, and Boerner, JL (2012) EGFR tyrosine 845 phosphorylation dependent proliferation and transformation of breast cancer cells requires activation of p38MAPK. Translational Oncology 5(5):327-34.     
Irwin ME, Bohin N, Boerner JL (2011). Src family kinases mediate epidermal growth factor receptors signaling from lipid rafts in breast cancer cells. Cancer Biology & Therapy 12: 12(8):718- 726.
Bergum C, Zoratti G, Boerner J, List K (2011) Strong expression association between matriptase and its substrate prostasin in breast cancer. J Cell Physiol. 227 (4) 1604-1609.
Irwin ME, Mueller KL, Bohin N, Ge Y, Boerner JL. (2011) Lipid raft localization of EGFR alters the response of cancer cells to the EGFR tyrosine kinase inhibitor gefitinib. J of Cell Physiol. 226 (9): 2316-2328.
Mueller KL, Yang ZQ, Haddad R, Ethier SP, Boerner JL (2010) EGFR/Met association regulates EGFR TKI resistance in breast cancer. J Mol Signal 5(8)
Demory, ML, Boerner, JL, Davidson, R, Faust, W, Miyake, T, Lee, I, Huttemann, M, Douglas, R, Haddad, G, and Parsons, SJ (2009) Epidermal growth factor receptor translocation to the mitochondria Journal of Biological Chemistry 284: 36592-36604.
Mueller, KL, Hunter, LM, Ethier, SP, Boerner, JL (2008) Met and c-Src cooperate for loss of EGFR kinase activity in breast cancer cells. Cancer Research 68(9): 3314-3322
PubMed Database Link: http://www.ncbi.nlm.nih.gov/pubmed/?term=julie+boerner
Faculty Status
Basic Science